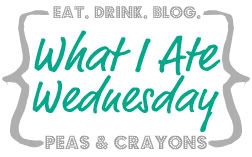 Diet, food, and exercise are a huge part of my life; they have helped me deal with compromising health issues and generally created room for me to do things like sit on my tuchas and write my heart out. I'm thankful for food and movement to nourish my mind and body and the community of like-minded friends who share recipes, fitness tips, and run, yoga, and surf with me.
If you're wondering what fuels me as an author, mama, and nature-lover, without further ado, I present, brekkie, lunch, snack and dinnah.
I am proudly one of those green monster types, adding cukes, kale or spinach, coconut milk, an apple or pear, banana, a generous shake of cinnamon, and whatever else in my fridge that seems like it would blend up well to get blitzed. This fuels me for morning exercise and writing endeavors. It keeps me full for a LONG time; it's pretty massive.
Lunch involved sushi. I prefer brown rice, but this was grabbed on the go. As you may or may not know, not only am I a green veg lovah, but I also don't eat sugar, gluten, meat, and limit my overall intake of animal products by choice and because it compromises my thyroid function. (I'm trying really hard to frame that word positively and learn to love it—me being a great lover of words and all—but anything with an -oid, sounds, I dunno, -oidy. Blech. I've blogged about a sugar and gluten free life, quite a bit if you're interested in learning more. There are posts on my best resources, what I eat, and learned.
It's strawberry season! I love these juicy little guys. Yum!
So dinner got a little weird. It started with this...a mixed greens salad with pear and pistachio.
Wondering about the dressing?
I take a little bit of this...
Add a wee bit of vinegar...(sorry about the wonky angles. It wouldn't rotate. Weird.)
Mix in some oil, dash of salt, itty-bitty bit of garlic, fresh ground pepper...then I mix it all up...
It's my favorite, go to dressing. Sometimes I swap the vinegar for fresh lemon juice when I have it on hand. I used to measure, but I make this so frequently, I just toss and pour. You can't really mess it up unless you add too much vinegar.
Dinner ended with gluten free pizza 'cos my hottie, hubby knows that a girl under stress needs a slice of pie in her life. And sadly, I didn't get a picture before I made a mess of it stuffing it in mah belly! I will say this, it involved roasted potato, feta, red onions, rosemary, white bean pesto,and maybe parmesan? And the stress? It vanished after the pizza and as soon as I plopped myself down, opened my Kindle, and finished reading this. Ah, sweet love story slash kick-ass Norse mythology.